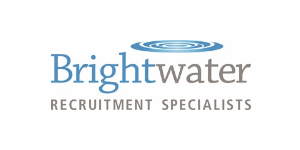 Senior QC Analyst - BRIGHTWATER SELECTION (CORK) LIMITED
Tipperary, Tipperary
This is an exciting opportunity for an experienced Chemistry QC Analyst to join a growing Pharmaceutical lab who are experiencing a growth phase.
Working in a brand new, state of the art laboratory you'll be a key element in the success of the lab. This is a genuine opportunity to develop your career in a company with ambitious plans.
Key skills required:
To be successful in this role you will have experience in a significant number of the following:
Analytical Method Transfers
HPLC
GC
Karl Fischer
UV spectrophotometry
IR spectrophotometry
Regulatory audits
Equipment maintenance and qualification
Data review
About the Job:
Perform chemical and physical laboratory testing under minimal supervision and in a timely manner
Ensure work conforms to data integrity requirements and is in compliance with company SOPs and specifications
Supervise junior analysts in the performance of their duties
Review junior analysts' work to ensure compliance to company procedures
Write/revise SOPs and other laboratory documents such as deviations, change controls etc., as required
By example, set a standard of compliance within the laboratory with regard to all company safety standards, good house keeping practices and quality
Assist in customer and regulatory inspections as required
Lead Out of Specification and root cause analyses investigations
Train and mentor junior analysts in testing methods and analytical techniques, ensuring required documentation is generated
Identify any opportunities for continuous improvement in laboratory efficiency and quality
Perform all other team tasks, as agreed, to support the running of the laboratory
About you:
A scientific background (degree level) where analytical skills can be used for problem solving
4 years experience working in a cGMP testing laboratory environment
The ability to work on your own and manage projects to tight deadlines
Excellent communication and interpersonal skills
Ability to influence opinion and set standards
Understanding of the pharmaceutical industry and clients' needs
Good computer literacy skills
High level of reporting and writing skills
Excellent organizational skills and the ability to multi-task
High attention to detail and a methodical approach
For more on the role call Nigel on or send your CV for immediate consideration.