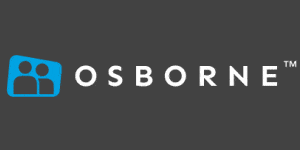 Senior Quality Compliance Analyst - Osborne
Dublin, Dublin
Here at Osborne we are currently recruiting for a Senior Quality Compliance Analyst on behalf of one of our key clients. This role will be for an upcoming major project to expand and develop manufacturing operations to support increased manufacturing capabilities for some of its key current and future products.
Our client is a global integrated speciality pharmaceutical leader focused on developing, manufacturing and commercializing branded pharmaceutical, device, biologic, surgical and regenerative medicine products for patients around the world. The role is a full-time permanent position based in Dublin.
Job Title:
The Compliance analyst will hold responsibility for QA activities in support of all aspects of commercial, clinical and development activities at the site. The Compliance analyst will assist the associate director and Snr manager in the management of key quality system elements including:
Deviation management;
Change Control Program,
Inspection Management: (Coordinate site GMP inspections; Internal site preparation; pre-audit MOH requests; Response/report compilation & issuance; Post audit commitment management);
Quality metrics & monthly quality system & Senior Management review meetings; (Meeting preparation and coordination of post meeting commitments
Manage regulatory standard/guidance revision assessments
Coordinate the site quality plan and ensure plan execution
Manage compliance initiatives program
Management of site quality risk management program: (Management of the site QRM improvement plan. Attend risk assessment meetings)
The Compliance Analyst is accountable for their individual areas of responsibility within the companies Pharmaceuticals Ireland quality system. The position holder must show the competence to drive forward the quality processes at the site and the skills to ensure that Compliance adds to the greater benefit of the facility. The Compliance analyst must represent the quality function for routine commercial activities at the site ensuring quality compliance is upheld across all business units and supporting functions as deemed necessary. The position holder will provide the necessary guidance relating to quality activities in support of new product introductions and site strategic projects. In association with the associate director and Snr manager the Compliance analyst will work to meet company goals and objectives, customer requirements and the regulatory obligations as laid down by the FDA, EU and regional Ministries of Health.
Other Professional Skills: Please write in any other professional skills specific to the job, including technical skills.
Education and Experience/Knowledge:
Proven track record in a quality discipline in the Pharma/Medical Device environment.
Third level Science qualification
Clear understanding of working within a regulated environment
Excellent communication skills
Ability to use sound judgment to make effective decisions within appropriate timeframes
Proven to be self-directed, self-motivated and ability to prioritise competing priorities
Undertake any training or travel that the role may require, including the completion of quality inspections of third-party contract facilities as required.
An attractive salary is on offer for this role and can be discussed in detail with the job consultant
For more information please apply through the link provided for the attention of Rob Jones or call Osborne on 01 6384400
If you are interested in finding out more about the above role and would like to be considered other suitable roles that we may have available for your skill set - please attach your CV via the link provided
For more information on all of our current jobs visit www.osborne.ie