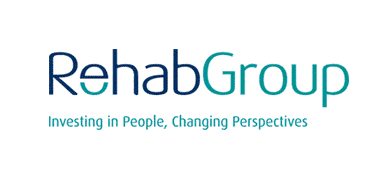 Senior Receptionist - THE REHAB GROUP
Parkwest, Dublin D12
A commitment to living the organisational values of Team work,
Dignity, Justice, Advocacy and Quality
The Rehab Group is a charity that provides services for over 20,000 adults and children, and champions the value of diversity and inclusion for people with disabilities or disadvantage in their communities throughout Ireland and the UK.
Senior Receptionist – Head Office, Parkwest, Dublin 12
Permanent contract- 39 hours per week
Job Purpose
The principle duties of the Senior Receptionist are to greet visitors as they enter the building, dealing with all incoming calls to the switchboard, office administration, and maintenance of databases, provision of administrative support and the supervision of the on-site facilities staff. The role will require assisting other administrative staff with overflow work, including word processing, data entry and research.
Minimum Education & Skills required
Educated to diploma level in a relevant discipline

Working towards a relevant qualification (desirable)

Proven work experience as a senior receptionist, front office representative or similar role with a minimum of 3 years relevant experience

Previous experience operating a busy switchboard

Previous supervisory experience

Excellent multitasking and time management skills, with the ability to prioritize   tasks

Proficiency  in Microsoft Office Suite 365
Job Duties & Responsibilities
Supporting the Facilities Manager by providing assisted supervision of onsite facilities staff and duties relating to the overall accountability of the function.

Creating a welcoming professional environment for all our visitors and staff into Head Office ensuring they receive the appropriate level of hospitality and information if required, ensuring Rehab Group is represented in the most professional manner at all times.

Responsible for the creation and distribution of all employee company ID cards nationwide in line with Rehab Group Policy. Partnering with stakeholders at all levels to ensure this process is completed in a timely manner and all employees have an appropriate company ID.

Operate a busy switchboard dealing with high level of calls to the premises efficiently responding to all incoming calls, transferring to relevant department, person or voicemail. Responsible for answering general queries effectively with accurate information.
Additional requirements
Hands On experience with dealing with building equipment suppliers and maintenance providers

Ability to be resourceful and proactive when issues arise

Fat paced, high pressure environment that requires great attention to detail
Staff benefits
Company Pension Scheme

Paid Maternity Leave

Paid Paternity Leave

27 days annual leave

Bike to work scheme

Taxsaver travel scheme

Income Protection
To view full extensive job description please, click apply to visit our company site and download attachment at the bottom of the page.
Closing date: 6th December 2019
The Rehab Group is an equal opportunity employer