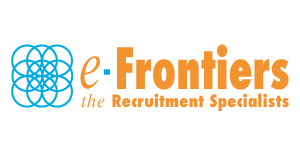 Senior Release Engineer - E-Frontiers
Dublin City Centre, Dublin 2

Any detail of the company?
Our client is a leading international data analytics company, in performance monitoring with branches in many major cities in the world.

What I expect from this Job?
--Create and drive strategic initiatives within the Release Engineering team.
--Build, drive, enhance and improve automation and CI/CD pipelines.
--Manage and perform branching and other source code strategies for multiple products and teams.
--Enhance test infrastructure and monitoring using tools for instance ELK stack.

What do I need to bring?
--5+ years of experience as a DevOps in an Agile environment.
--Solid experience in Cloud technologies and different public or private cloud platforms.
--Strong scripting skills and working knowledge of another OOP languages such as Java or C++
--Continuous Integration/Continuous Delivery methodologies and pipelines.
--BSc in Computer Science or related discipline.

What can I get?
Competitive salary
Health Insurance
Life insurance
Long term disability insurance
Pension
Flexible working arrangements
Fully stocked kitchen
Bike to work/ Travel saver scheme
And more!

70,000 - 90,000 per year
Health insurance, Pension and more