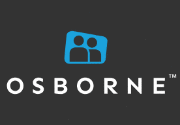 Senior Retail Sales Assistants – Cork City - Osborne
Cork, Cork
Senior Retail Sales Assistants – Cork City
Osborne Recruitment are seeking Senior Retail Sales Assistants for full-time, permanent positions in Cork City Centre.
If you want to grow your career in high end retail sales and work in an established, target driven company then this is the role for you!
Salary:

Responsibilities;
Assisting customers in the selection of products and purchase of products.
Dealing with customers on a one to one basis.
Providing outstanding, high quality customer service and knowledge on products. Maintaining a high level of professionalism.
Ensuring that sales and refunds are processed in accordance with store policy.
Reaching daily, weekly and monthly targets.
Requirements;
3 years' experience minimum in high end retail or furniture sales.
Must have experience of dealing one to one with customers in a sales environment.
Experience working in a target driven environment or working towards commission.
Professional customer service skills.
Ability to work on your own initiative.
Excellent communication skills.
Excellent attention to detail.
Must be available to work both weekdays and weekends.
Fluent English is required.
For more information on this role please contact Chloe Murphy on: T: 021-2427234