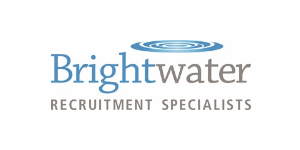 Senior Securities Administrator - Brightwater Recruitment Specialists
Meath, Meath
Senior Securities Administrator
Job purpose & responsibilities:
To ensure dividends, cash and reinvested, are applied to clients on a timely basis

Weekly income account reconciliations to be performed with outstanding items being no more than one week old
Reinvested dividends to be applied upon receipt of notification
Reconciliations to be signed and issued on time

To ensure corporate actions are communicated to clients as necessary and are reflected in the correct manner on our systems

High quality communications to be sent to clients on a timely basis
Accurate processing and review of same on internal systems
Internal systems to match custodian and market reports at all times
Follow procedures and issue reports for assets with admin issues

To research new assets and determine suitability for inclusion based upon set criteria

Quality of research and identification of key issues
Timeliness of recommendations
Adherence to criteria set by client companies per asset type

Implement and provide re-registration service to match or exceed client requirements

High quality of communications with all "Stakeholders" including Policy Servicing, Transfer agencies, Plan holders, Brokers and clients
Completion within allowed processing time
High level of client satisfaction with process

To ensure that all financial instruments, e.g. bonds, equities, unit trusts, structured products and discretionary fund investments, currently held on behalf of plan holders are correctly valued

Monitor and review price variance reports
Complete monthly manual price on schedule

Perform month end fee calculations and apply to plan holder's cash accounts

Fees accurately calculated and applied with correct narratives on monthly basis
Schedules checked for new plan holder inclusion as necessary
Application of any special terms agreed by regional offices

To carry out regular cash and security reconciliations

Regular reports compiled accurately and on schedule
Speedy identification and resolution of differences

Training and mentoring of new colleagues.

Ability to train new members of the team to perform any of these tasks to the same high standard required.
Required Qualification & Experience:
Knowledge of financial instruments from a very broad range of geographically diverse markets, i.e. bonds, equities, unit trusts, structured products and discretionary fund investments.
Typically, more than 2 years of experience in an Investment Administration role
Well organised and ability to plan and work to deliver within strict deadlines
Numerical competence
Third level qualification in business or related field, knowledge of main MS office applications, ability to work in a team, task flexibility, willingness to learn, strong written and spoken English
Strong organisational skills and ability to plan and work to deliver within strict deadlines
Excellent written and verbal communication skills
32,000 - 37,000 per year
bonus, health, pension, life, education support & development, more