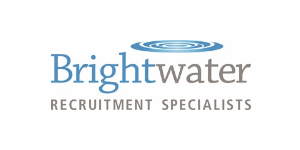 Senior Software Developer - Brightwater Recruitment Specialists
North Dublin, Dublin
IT Jobs- Our client a Global organisation located in North Dublin have an excellent IT job opportunity for a Senior Software Developer with excellent programming skills in .Net to join their very talented team . This job will involve working in a fast past team where they own and build large-scale cloud-based distributed applications serving 20,000+ requests per minute. It will also provide you with the opportunity to be trained and certified in Salesforce Commerce Cloud and get hands on experience in Salesforce. This company are very passionate about continuous learning and continue to ensure they invest in their employees education and and also ensure they stay relevant with new technologies.

As a Senior Software Developer you will be joining an experienced team of talented developers to integrate new features and extend the capabilities of the existing ecommerce platform used globally, and participate in its migration to Salesforce Commerce Cloud platform. They work in the latest technologies and offer a competitive salary, great benefits, and a relaxed work environment.

Responsibilities:
• Designing, developing and deploying web applications in ASP.NET MVC and Salesforce Commerce Cloud.
• Implementing sensible, responsive and easy to use web interfaces for desktop, tablet, and mobile.
• Working with customers and stakeholders to understand their needs and requirements.
• Participating in Agile activities like planning, estimating, demos and retros.
• Ensuring code released to production is stable, performant, scalable, flexible, and secure.
• Providing design documentation, release notes and test plans.
Education and Experience:
• 5 years' experience developing enterprise web applications in ASP.NET MVC.
• Experience in web technologies, like HTML/CSS and jQuery.
• Knowledge of continuous delivery principles like version control, unit and automation tests, and automated deployments.
• Passionate about developing excellent products, growing your skills and interested in SOLID development, service orientated architecture practices and micro services.
• Good communication skills including an ability to express yourself to technical and non-technical people.
• Ability to multi-task, work independently or as part of a team.
• Staying up to date with current trends, and being able to translate them into suggestions and new ideas for our software and the way we work.
Benefits:
• Flexible working hours
• Education assistance
• Pension 3%
• VHI contribution €500
• Life Assurance - Death In Service Policy, entitling for nominated person to 4 times annual salary
• Bonus and subsidized canteen and free Breakfast twice a month.
• Free Parking
• additional benefits will apply- can be discussed further. Stacy Keogh

If you feel you have the right experience and you are interested in hearing more- please Apply Now.
€60,000.00 - €70,000.00 per year