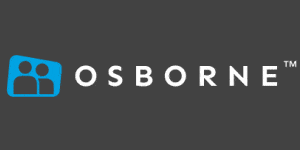 Software Development Engineer in Test (SDET) - Osborne
Louth, Louth
Senior Software Development Engineer in Test (QA Automation)

Our client, a well-known company in Co. Louth is currently looking to add to their team. We are looking for a Software QA Automation Engineer (FinTech) to join the Engineering team. You will have experience working with java technologies and preferably experience working in payments or Telco's.
You will be part of a team that plays a strategic role within the organisation and you will contribute within an agile environment, working cross functionally across the global organisation to achieve the desired outcomes. You will facilitate project testing efforts and for the creation, expansion, and maintenance of Automated Test Framework.
Required Skills & Experience
Bachelor's Degree in IT or related field.
Minimum of 5 years' experience in Automation Testing in API, and Web services.
Experience in working with API testing tools such as JMeter or ReadyAPI
A background in test automation using tools such as JUnit, WebDriver, and SoapUI NG Pro
Experience with various web browsers and web hosting solutions
Experience with Root Cause Analysis, including deep log scans, SQL Profiler and Application server logging
Experience with Tomcat (Trust-store and key-store setup and configurations, server.xml, context and web.xml, and JDBC connections pooling)
Experience with Databases.
An understanding of the SDLC
Experience with JIRA, Bamboo, Bitbucket, Confluence, etc.
Design and automate test cases, write test plans, and develop supporting test tools
Build SQL queries to validate system behaviour
Builds and maintains test environments
Works on a Scrum team to help automate end-to-end functional testing
UI testing and Browser compatibility
Web Service API testing (JSON, REST, SOAP)
Database Validation (SQL)
Continuous Integration and Deployment pipeline experience
To apply please submit your CV through the link provided for the attention of Osborne or call Shaqira on 041 9865058.
For details of all Osborne jobs please visit www.osborne.ie