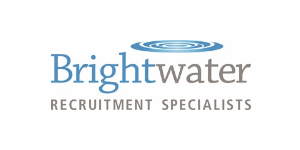 Senior Software Engineer - c# .net - BRIGHTWATER SELECTION (CORK) LIMITED
Limerick, Limerick
This is a permanent position with a growing Software Product firm based in Limerick City.
As a Senior Software Developer, you will have open opportunities to contribute to the full stack of their Aviation cloud based application platform from the user interface, through the API, persistence layer and deployment.
You will work as their first in-house Senior Developer along with a technically hands on management team.
Responsibilities:
• Developing new Modules on their existing system
• Designing and building web-based client-side applications
• Integrating 3rd party components and systems into the platform
• Optimising, profiling and debugging software components
• Communicating with their client's, customers and vendors in an effective manner
• Working with Azure, AWS, Salesforce and other software containerisation architectures
• Using and maintaining our internal bug tracking and reporting tools
Experience & Skills Required:
• 5+ years professional software engineering experience in ASP.Net, JavaScript, C#
• Capable of working independently under the direction of CTO and/or Head of Development
• Excellent analytical and communication skills, both oral and written
• Experience and knowledge of RDBMS databases – SQL Server, development of Stored Procedures, Indexing and optimization
• Preferably experience and knowledge of NoSQL databases
• Experience with Agile development methodologies
• Experience with automated tests (unit, functional) and continuous integration
• Willingness to learn and use good coding techniques/practices
• Knowledge of software design patterns
• SCM using Git, Git workflows
Preferred:
• Full stack web development
• Experience with Microsoft Azure
• Understanding of continuous delivery and experience in automated deployments
• Experience with Visual Studio, Reporting tools like Crystal reports and Microsoft Power BI, SQL Server Reporting services, DevExpress
• Experience developing applications with ASP.NET MVC5+, Entity Framework
• Excellent knowledge of ECMAScript 6
• Experience with Modern Javascript frameworks such as: React, Vue
• Building solutions for the Aviation industry
• Salesforce Platform (APEX, Visualforce)
Sample Technologies:
js, DevExpress, SQL Server, Redis/MongoDB Git, Amazon Web Services, Azure Dev Ops, Vue.js.
Benefits:
• Highly collaborative culture with a small dynamic and innovative team
• Accessible leadership opportunities to develop and promote employees
• Strong work life balance
• Competitive Salary
• Defined Contribution Pension Plan
• Full or partially subsidised training/ courses
Ideally candidates must be eligible to work office based in Limerick, Ireland and currently hold a Stamp 4 Visa / EU citizenship to apply.