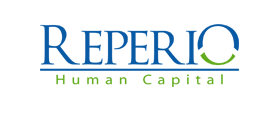 Senior Software Engineer - Reperio Human Capital Ltd
Dublin City Centre, Dublin

Senior Software Engineer

Dublin City Centre

€€ Negotiable + equity options



Stack:

Scala, Java, Azure, Terraform, Kubernetes

Opportunity to work for a hugely impressive and award winning Irish company who have developed a game changing voice recognition product. We need engineers who are passionate about the product and want to be challenged, someone who can work on both the infrastructure and development is essential. There is a start-up type feel to the organisation, someone who has enjoyed working in that sort of environment would be beneficial. This would be perfect for someone with an interest in Deep Learning/Machine Learning.

Criteria:

Seasoned Software Engineer (6/7 years +), experience in any of Scala/Python/Java would be ideal.
Strong DevOps experience.
Extensive experience working in the cloud (Azure ideal).
Kubernetes experience.
Experience working on distributed systems.
An interest in Deep/Machine Learning would be beneficial.
Excellent communicator and motivator.



If you're interested in discussing in more detail don't hesitate to get in touch with Craig McConkey at Reperio or simply hit apply. We value confidentiality and your details will not be shared with any employers without your permission.

Relevant to: Scala Developer, Azure, Java Developer, Senior Scala Software Developer, Software Development, Senior Software Engineer, Software Developer, Senior Java Developer, Python, Cloud, Software Engineer, Machine Learning, DevOps, Infrastructure Engineer

Reperio Human Capital acts as an Employment Agency and an Employment Business.

80,000 - 100,000 per year