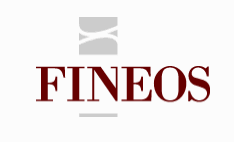 Senior Software Engineer - Fineos Corporation
Dublin, Dublin
FINEOS projects require highly motivated individuals who thrive in a technically challenging landscape. This is not a pure "development" role - an aptitude for considering the bigger picture, the knowledge to consider all options, the innovation to select the best solution, and the determination to take the solution to completion, while maintaining a focus on delivering quality and value to the customer.
Role:
Working as a member of a team or on their own to deliver high quality and maintainable software solutions, to strict deadlines.

Must be able to work with minimal supervision, relied upon for critical tasks and accept leadership roles when called upon to do so.

Participate in the software development lifecycle; technical analysis and design, development and unit test phases.

Interacting with internal and external customers of the organisation, to clarify requirements, design and develop solutions.

Mentoring of less experienced staff where appropriate e.g. development best practices, peer review of designs, code and tests.

Working effectively with Test Engineering Team to resolve open issues in an efficient manner.

Ability to identify, deliver and drive improvements and innovations within the development area.

Compile and review estimates around all technical aspects of a solution

Ensure all aspects of good design and construction are delivered, including: 

Performance, scalability and security

Modularity, interoperability and upgradability

Work with peers within the client organization to ensure a successful delivery
Work closely with the Lead Technical and Business Consultants to review requirements handover

Provide detailed planning and tracking information to Development leads and project management

Work closely with Solution Architects for direction and compliance

Deploy FINEOS solutions in house and onsite 

Advanced Troubleshooting of FINEOS solutions

Promote and live the FINEOS values and increase positive relations with team, customers, prospects and partners.
Requirements:
Minimum 5 years' experience developing web based Java applications and integrations.

Strong experience in a technically challenging development role

Excellent communication and documentation skills

Strong JAVA development skills

including JEE technologies such as:
o JSP, JMS, JPA, JSF, JNDI or XML related technologies
o Application servers: Websphere, Weblogic, Tomcat o Databases: DB2, Oracle, SQL Server
o Development Tools: Apache Ant, Maven, Junit, Eclipse, Subversion
Experience using one or more of the following middleware and integration technologies: SOAP (over HTTP/JMS), WebsphereMQ, SOA, AquaLogic (Oracle Service Bus)

Good general technical knowledge, focus on quality with an appreciation of the customer deliverables

Experience in the development of large scale HTML based java applications

Provide detailed planning and tracking information to project management

Review estimates around all technical aspects of a solution

Committed to creating readable, reliable and maintainable code and come up to speed quickly on new technologies.