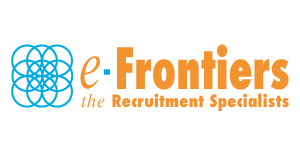 Senior Software Engineer - Remote Onboading - Oracle, Java - E-Frontiers
Dublin, Dublin

Currently on the lookout for a Senior Software Engineer who holds leadership experience. In this role, you will apply various technologies to develop innovative solutions for a complex business
Experience required:

Bachelor's or Master's degree in Computer Science or Engineering
8+ years experience and expertise in areas such as Oracle 12c, ETL, Java 8, Spring, REST services, Angular and JQuery
Excellent problem-solving skills dealing with complex applications
Experience working in a Scrum environment.
3+ years at a technical leadership level. You will be leading a team of 5.
Excellent collaboration skills to work on large-scale software projects with multiple teams across the organization
Experience in Continuous Integration/ Deployment (CI/CD) tools like Jenkins, Maven, Sonar, uDeploy, etc
If you feel this is an opportunity that maybe of interest to yourself get in touch and we can discuss in further detail.
***Candidates must hold a valid Stamp 4, Stamp 1G SPOUSE visa or have EU citizenship.***
75,000 - 80,000 per year
Pension, Bonus, Healthcare