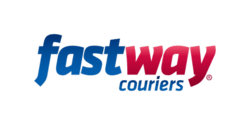 Senior Team Leader - Logisitcs - Fastway Couriers
New Ross, Wexford
Senior Team Leader
Based in New Ross, Co.Wexford
A car is an essential for this role, due to the location.
5 days per week, Sunday - Thursday
Hours: 11pm - 7am
Purpose: Responsible for the running of the Night Shift in the Fastway Depot, bases in New Ross, Co.Wexford along with the Operations Manager, ensuring efficient and effective performance in the warehouse, manage and develop the team's continuous development, coaching to ensure excellent performance standards and driving and delivering measurable continuous improvement.
The Successful candidate must have:
· Have a good level of English
· Proficient on computers (Excel, Word, Reporting)
· Five years Managerial/Supervisory experience
· Be an excellent timekeeper
· Safety Awareness
SKILLS & EXPERIENCE
· Ensure staff carry out their duties in accordance with procedures
· Be responsible for the cleanliness of the warehouse and ensure vehicles keep to effective warehouse times.
· Implement new ways of working for the best practice utilisation of people and resources available to you in order to provide best in class customer satisfaction both internal and external.
· Ensure that all H&S processes are fully complied with.
· Ensure that all Quality Standards are fully complied with.
· Motivate all employees by managing and monitoring all employee matters such as job objectives, appraisals and reviews to best practice agreed standards.
· Conduct team briefs to foster and promote good communications across the team and the Depot in general.
· Implement best in class holiday and resource planning to maximise work efficiency.
· Be prepared to carry out any specific project work as required.