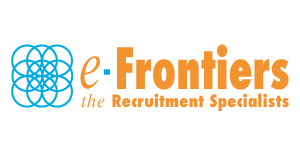 Senior Test Engineer - Leading Payments Hub - E-Frontiers Ltd
Dublin, Dublin
Be a part of something bigger. Want to work one of the leading payment processing networks in the world? Join the team as a Senior Test Engineer, growing together by helping build industry leading solutions to authenticate users and fight fraud!
You will be working for the world's fastest payments processing network in an innovative atmosphere that is conducive to both professional and personal growth.
If you want to learn cutting edge technologies and use your creative problem-solving skills to help solve complex business problems for an industry-leading organisation that is fighting fraud and driving a world beyond cash, then this role is for you!
About the Job:
Your responsibilities include delivering Quality Engineering services such as: Code quality, Testing Services, Performance Engineering, Testing and Environment automation, Development collaboration and Continuous integration.

You will author automated test suites with code, front end GUI automation and API testing, as well as track testing progress and defects via JIRA; participating in the process to continually enhance best practices for quality assurance.

You will also interact with technology staff including Quality Engineers, Operations, Developers, Devops Engineers, Product management and Program management to identify scope of projects and deliver services, driving adoption of development services among teams.
Compensation:
€50-€70k Salary plus benefits including 2 months paternity leave, 7% matched pension, 100% dependent health insurance, 25 days holiday, travel insurance, WFH and flexible hours.
Requirements:
Bachelor/Master's Degree in Computer Science or equivalent experience.

Ability to create test automation scripts and integrate with Jenkins and Sonar/Clover.

Good knowledge of Linux / Unix, Java, Spring, JUnit, Eclipse IDE, Rest Assured, Jbehave/Cucumber frameworks, Databases, APIs (REST/SOAP), Continuous Delivery concepts and tools such as Jenkins/Bamboo, vulnerability tools such as Sonar, Checkmarx/Fortify, etc.
****Candidates must have a valid Stamp 4 visa or hold EU citizenship****

Are you the candidate we have been looking for? Apply Now by clicking the link!
€50,000.00 - €70,000.00 per year
Bonuses and Share Incentive plan for senior roles