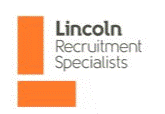 Senior Transfer Agent - Lincoln Search & Selection Ltd
Dublin City Centre, Dublin

My client are an established financial orgainisation who are expanding. We are looking for a Senior Transfer Agent to join the team.

For this role ideally we're looking for a candidate with over 1 years experience within a Transfer Agency role and someone who is looking to make a step to progress their career in a company where the progression is clear and fast.

Some of the responsibilities for this role include;

* Performing the administration of and any services pursuant to administration agreements in respect of a portfolio of a given client

* Maintaining shareholders registers and acting as transfer agent

*Processing and confirming subscriptions, redemptions, switches and transfers;

*Processing payments and other transactions

*Responding to all investor and client queries via phone and email within the agreed SLA in place

*Meeting expectations of fund participants, adhering to deadlines

If you're intested in progressing your career apply here or contact Sarah Griffin in Lincoln Recruitment to discuss other roles i'm recruiting for currently. Thank you!

up to €40,000.00 per year
Excellent Package