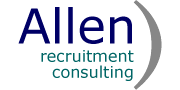 Service Delivery Team Leader - Allen Recruitment Consulting
Dublin, Dublin

Service Delivery Team Leader

Our client a leading, international internet services provider is looking to hire a Service Delivery Team Leader. You should have experience in IT service monitoring projects and at least a year's experience in team management with more than 10 members gained in an MSP environment to join their expanding team in Dublin.

This is an excellent opportunity to work alongside a very experienced team and build your skills and grow your career in a rapidly expanding office.

Job Reference: BBBH 18630

Your role will involve

Onsite management and delivery and quality control of alarm handling
Escalations management
Working as part of a 24/7 team to monitor issues
Collaborate with System Engineers to communicate any issues in their areas of responsibility
Ensure that there is follow-up on all alarms
Work with other global monitoring teams to ensure alignment in terms of process and strategy
Develop and deliver regular reports on alerting metrics including but not limited to quantity, timing, completion and repetition, across all production systems
Continuously look for ways to improve the Monitoring operational process
You must have as a minimum
Experience in IT service monitoring projects and at least a year's experience in team management with more than 10 members, gained in an MSP environment
Bachelor's Degree in Computer Science / Telecommunications or equivalent experience as a monitoring engineer in a SaaS / PaaS environment (e.g. AWS/Salesforce), with focus day to day service management.
Experience operating in a Linux environment
Close attention to detail is a must, and should be a natural attribute
Soft skills: Devoted, proactive, good at getting along with others, team spirit, and good communication and coordination skill
Benefits
A very competitive salary.
25 days annual leave.
Superb Dublin City Centre location close to all amenities and transport.
Laptop, mobile etc.
Plus other usual benefits.

Still interested in this opportunity?
Submit your CV (in a Microsoft Word format) today!

OR

Perhaps this role didn't fully fit your criteria, not to worry - we have many similar roles advertised on our website - www.allenrec.com

Please don't hesitate to contact any of our team with any questions you may have on Email: or Phone: +353 1 6694040.