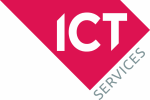 Service Desk Analyst - TOTAL ICT SERVICES LIMITED
South Dublin, Dublin
ICT are currently recruiting for a full time permanent role based in South Dublin for a service desk role.
As part of the role you will be providing Level 1 telephone support to our customers end users.
Duties include:
• The purpose of the role is to provide resolution to Helpdesk service requests within a timely manner and to demonstrate technical expertise and exceptionally good customer service skills
• Interact with customers via telephone, e-mail and the web, providing technical support and problems solving abilities.
• Identify, evaluate and prioritize customer problems and complaints to ITIL standards
• Analyse customer problems and formulate plans of resolution.
• Assist in identifying resolution gaps at the helpdesk and author knowledge base submissions accordingly.
• Assist in evaluating new services, processes and technologies introduced at the helpdesk.
• Participate in departmental training activities including training programs in support of new technologies, procedures, and customer service enhancements
• Work with departmental staff to promote, develop, and maintain high standards of customer service.
• Escalate unresolved issues to support leads, designated service group or client help desk.
• Additional projects as required.
To be suitable for this role you will need the following:
Essential / Minimum Criteria
• Fluent English Language Skills: Able to communicate with customers on a day to day basis via telephone, email & chat services and is able to ensure they are dealt with in a timely manner.
• Able to quickly build rapport with customers, colleagues and management
• Candidates should have a high level of motivation and focus on their daily tasks
• Candidates are encouraged to seek out opportunities within the business
• Candidates should be able to demonstrate that they can work in a target driven environment where incidents must be managed within specific SLA's
• Demonstrate IT competencies in the following areas;
· Windows XP / 7/8
· MS Office 2007 / 2010
Desirable Criteria
• Relevant IT Certification or equivalent
• Previous call centre or customer service experience for a minimum 1 year.
• ITIL awareness or ITIL foundation certified.