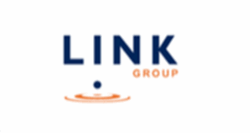 Shareholder services Administrator - Link Group
Maynooth, Kildare
Company Description
We are part of Link Group, a leading global provider of financial administration solutions. As one of Europe's leading asset servicing platforms, Link Asset Services interacts with almost 6m investors, administering and safeguarding £600bn of assets across 10 highly regulated markets.  This role sits within Link Shareholder Services - we work closely with our clients to deliver shareholder services for companies and funds listed on the Irish Stock Exchange.  Our experienced teams are able to support onshore and offshore companies and are involved in every aspect of the market, from everyday registrar functions to highly specialised areas like corporate actions.


Job Description
Key Objectives: Carry out all duties relating to all tasks within the Shareholder Services Department
Responsibilities include:
Maintain clear and concise records at all times.
Provide accurate daily and weekly statistics within set timescales.
Cross train into other areas of the department provide support/assistance where required.
To attend and participate in training courses as per Staff Development Plan.
To attend AGM/EGM and client meetings when required.
Undertake general administration duties with regards to the registration system via the telephone, e-mail or in writing.
Maintain controls where applicable.
To ensure that all work is processed in a timely manner, ensuring attention to detail.
To complete all checking to a high standard with the objective of minimising errors.
Escalate any potential problems to Supervisor immediately upon discovery.
To maintain a pro-active approach to training in order to meet personal training objectives.
Ensure that all tasks are carried out in accordance with the relevant regulatory requirements.
To adopt a flexible approach in undertaking all aspects of work.
To support other staff within the department in completion of daily tasks.
To use systems to prepare management information reports where required.
To undertake other routine duties allocated by the section Manager.
To demonstrate an understanding and commitment to the principles of Treating Customers Fairly and other initiatives, in accordance with Link policies.


Qualifications
Aptitudes
Strong analytical, organizational and documentation skills.
Excellent interpersonal skills.
Excellent verbal and written communication skills.
Exhibit a strong sense of urgency, accountability and ownership.
Team-player and self starter.
High attention to detail.
Desired
Good general PC skills including knowledge of Outlook, Word, Excel i.e. formatting spreadsheets and basic formulae etc,), and other Microsoft packages.
Experience
Experience in an administration role