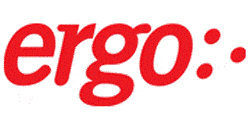 SharePoint Administrator - Contract - Ergo
Kildare
Overview:
We have an exciting new role for a I have a SharePoint Administrator based in the Dublin City Centre. This role is a 1 year day rate contract.

Key Responsibilities:
Administration & management of Client SharePoint Intranet (in its current standing).
IdentClient cation & implementation of improvements to the SharePoint environment which may arise from areas of the business.
Delivery of the road-map to migrate to Office 365 SharePoint Online.
Delivery of Records Management functionality & utilization within the CLIENT.
Delivery of a road-map for Template and App deployments.
Heighten the awareness of the SharePoint platform within the CLIENT.
Ensure the integrity of the SharePoint deployment and its high availability infrastructure which provides maximum performance for CLIENT users.
Confident communication and attention to detail, when investigating issues and providing remedies, as issues arise.
Requirements:
4 years experience as a SharePoint administrator
Experience in Implementation, maintenance, support and design of SharePoint environments.
Experience in making enhancements to SharePoint sites.
Experience with SharePoint 2016 and Office 365 SharePoint Online.
Experience in Records Management within SharePoint, preferably using the Records Management & Compliance features within SharePoint (e.g. Records Center)
Instructing end-users in using SharePoint features, such as managing documents & searching content within their site.
Understanding the high availability features of SharePoint within an organisation (e.g. databases, backups, continuity, monitoring, etc.)
Experience in Issue identification & resolution.
Experience working with MS Visual Studio and SQL Serve.