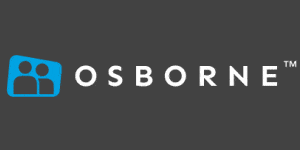 Site Manager - Osborne
Cork, Cork
Osborne Recruitment are currently assisting our client, a leading steel fabrication company based in Cork with the recruitment of a Site Manager to manage the relationship and projects between on site fabrication and off site installation.
This is a permanent position, based out of the companies head office on the West side of Cork but will involve frequent visits to client sites.
Key responsibilities include
Responsible for maintaining/managing site requirements for crews off site as well as the internal fabrication crew
Provide a link between site element of a project and off-site element
Liaising and managing the relationship with sub-contractors
Partake in and lead weekly client site meetings
Working closely with site safety managers to ensure all works carried out are done to the required safety standards
Assist with the commercial element of the business with regards advising on lead times and project limits etc
Assist and advise in all elements of quality control and assurance
The ideal candidate will have
3 / 4 years of project management in a construction environment
Possess an ability to manage and coordinate teams across a number of locations
an understanding of erection drawings and BIM management.
This job provides the successful candidate to establish themselves in a key position within a very well-established company in the Cork area. The successful candidate will have the opportunity to work on some landmark sites across a number of sectors including pharma, retail and healthcare to name a few.
If you feel this position may suit you, please apply here or contact John Condon on 021 2427234 for further information.