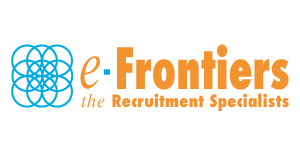 Site Reliability Engineer/DevOps (Remote) - E-Frontiers
Dublin, Dublin

e-Frontiers is working in partnership with a scaling software company to hire a Site Reliability Engineer/ DevOps in a Remote position.

What I expect from this Job?
- The ideal candidate should bring expertise in automation, operating systems and applying software engineering methods, with a strong focus on modern DevOps and SRE best practices.
- Design and implementation of automation through infrastructure as code and CI/CD approaches.
- Design and optimize OS provisioning tools and automation frameworks within Linux and Cloud environments.
- Ensure scalability, availability, reliability and security to all internal and external systems.

What do I need to bring?

Ideally, you will have 5+ years of experience in development and operations, continuous integration, DevOps or related experience.
Solid Experience working on AWS infrastructure
Strong views in CI/CD approaches.
Strong scripting experience (Python, Bash).
Excellent Linux knowledge.
Expertise administrating and scaling Kubernetes on AWS EKS.
B.S. in Computer Science or related discipline.
Nice to Have / Desirable
kernel, CPU, memory, disk, network
Fluency in French

Reward
A competitive salary and great benefits are offer for potential candidates.

To learn more about this role and client, please forward your CV stating required salary and availability to have a confidential discussion.
Please note; we can only accept applications from candidates eligible to work in the EU.

80,000 - 80,000 per year
pension, health care