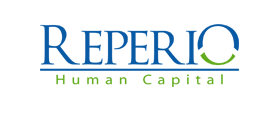 Site Reliability Engineer - Dublin - Reperio Human Capital Ltd
Dublin City Centre, Dublin
Site Reliability Engineer - Dublin CC

My client have recently opened a brand new office in Dublin city centre. They have already established their Site Reliability Engineering team across the course of last year, but due to increase demand and growth they want to add another member to that global team. You will work in a follow the sun set up coordinating with multiple offices around the world to ensure immediate relief and consistent up-time within my clients award winning solution.

Ideally you will come from an extensive background of Linux and Network Engineering whilst maintaining hands on development skills, (python desirable) and coming from a 24x7 environment where up-time is key and an understanding around the need for quick action.

There are 3 key points for this role:

Strong understanding of Linux Administration. (RHEL Cert would be desirable)
Software Development
Hands on operations/SRE experience (Knowledge of database tuning would be a bonus)

There are excellent career progression paths set out for every engineer who joins the team and you won't find any restrictions placed upon your career development both personally and technically.

Desired Skills/Experience:

Bachelor's degree in computer science or other relevant discipline.
Extensive knowledge of Linux systems.
Hands on Networking and Operations experience.
Hands on exposure to MySQL and VMware.
Cloud tech experience - AWS, Google Cloud, Azure etc.
Software development experience, Ideally in Python.
Excellent troubleshooting skills.

If you'd be interested in applying, send across your CV immediately or contact Adam Whitehurst at Reperio for more information.

Reperio Human Capital Limited acts as an Employment Agency and an Employment Business.

€70,000.00 - €80,000.00 per year