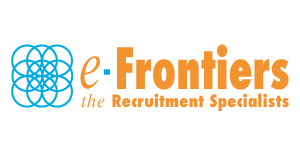 Site Reliability Engineer - E-Frontiers
Galway, Galway

e-Frontiers is working in partnership with Galway firm to hire a Site Reliability Engineer, Remote (WFH) with an option to work remotely with occasional visits to the office.

Our client will conduct the interview process via Video Technology on account of Covid-19. Initially you will start remote with a view to getting you on-site once things are back to normal.

Important: Permanent role. Our client will facilitate remote work with occasional visits to the office in Galway (once safe to do so)

The opportunity
The position itself requires a deep understanding of application and infrastructure support with familiarity of supporting cloud computing environments.

What do I need to bring?

Ideally, you will have 5+ years of experience in system and application support related roles
Solid experience in AWS based cloud applications
Strong scripting experience (Python, Perl).
Strong incident management skills
Experience of supporting both large multi-server distributed UNIX/LINUX environments.
Knowledge of Application Software Development in Java/JS languages
Knowledge of application development and release cycles (DEV/QA/UAT/PROD)
B.S. in Computer Science or related discipline.

Nice to Have / Desirable
-Network topology understanding

Reward
A competitive salary and great benefits is offer for potential candidates.

To learn more about this role and client, please forward your CV stating required salary and availability to have a confidential discussion.
Please note; we can only accept applications from candidates eligible to work in the EU.