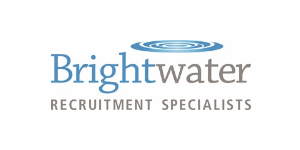 Site Supervisor - Brightwater Recruitment Specialists
Galway, Galway
Contract requirement for a supervisor to manage a team of cleaners based on site in a large multinational medical device company in Galway.
Reporting into the site manager, responsibilities include, but are not limited to, the following:
General day to day:
Completing time sheets and rostering.
Place stock orders as scheduled.
Carry out scheduled audits.
Ensure all paperwork is in date, on the correct revision and checklists are filled in correctly.
Ensure all employee training records are up to date.
Maintain staff morale.
Inform Management of any employee relations issues and follow up
Liaise with staff at all levels.
Identify and monitor training requirements for all staff.
Delegate work as deemed necessary.
Ensure the highest level of customer care is always adhered to
Ensure standards of cleaning and hygiene in all areas meet the required standards
This role is based in a heavily regulated site, Health & Safety is a key part of the role.
Responsibilities will include:
Complete Accident/Incident Report Form immediately in the event of any accidents, incidents and near misses.
Keep Management and Health & Safety up to date with any incidents/ accidents.
Adhere to client site Health & Safety rules and ensure PPE requirements are adhered to.
Facilitate H&S Officer to carry out training, risk assessments, method statements, etc.
Liaise with clients H&S Departments in obtaining permits, risk assessments, etc.
Ensure all current Health and Safety legislation is being adhered to by all staff.
About you:
Minimum 2-3 years in similar supervisory role
Previous experience from a healthcare, industrial, or regulated environment would be an advantage.
Excellent interpersonal and communication skills.
Ability to manage multiple priorities and adapt to changing client requirements.
Attention to detail is crucial.
Excellent written and oral English
Flexibility is compulsory.
Computer literacy required.
It will be necessary to work alternative hours, shift patterns and/or unsociable hours including weekends.
If you're interested in this or other medical device jobs, please contact Emma O'Carroll 021 422 1000 or apply with your resume.