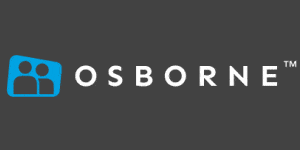 Site Supervisor - Osborne
Waterford, Waterford
SITE SUPERVISOR - HEALTHCARE - PERMANENT

Osborne Recruitment are currently recruiting a Site Supervisor for a client of ours, a leading provider to the healthcare service. This is a permanent role based in Waterford City


The primary responsibilities of this role would include
ensuring that all workers are operating to a high standard, conducting themselves accordingly providing an overall top quality service to the client
having the ability to work in areas in association with client staff
ensure standards are continuously met on site
Ensure all training records are maintained and actioned on should the need arise.
general staff management including sign on sheets, annual leave administration, uniforms and general administration duties
Dealing with any queries or complaints that may arise during the day to day operations while continually promoting the excellent level of service provided
act as a go between and first point of contact for any issues that may arise on site.
conduct basic training on site to staff and instruct on basic technical skills.
promoting a safety at work ethos among all staff.
conduct regular safety inspections and risk assessments, ensure all staff are using the required PPE and complete accident reports should the need arise.
manage individual staff performance, ensure that everybody is motivated and working as part of a team and cater for the welfare of staff.

The ideal candidate will
have a minimum 1 year experience of cleaning supervision, ideally from a healthcare background
show excellent leadership skills with a proven track record of managing teams of people in the past
ability to manage multiple priorities in a fast paced environment
Posses excellent communication skills with an ability to communicate equally well with staff and client contacts
be flexible regards their daily duties and be flexible regards shift patterns and be available to work outside initially contracted hours, sometimes working un-sociable hours maybe a requirement due to the nature of the client
This role comes with a very competitive salary, attractive over time scheme and allowance scheme

If you feel that this role maybe suitable to you, please apply below and mark it for the attention of John or should you have any questions, please call John Condon on 021 2427234