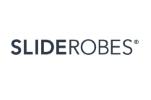 Sliderobe Fitter - Sliderobes
Portlaoise, Laois
Bedroom Fitter ( Contract ) Ireland
Sliderobes are a long established and highly reputable provider of quality storage solutions with sales offices & factory workshops across the Ireland, Northern Ireland and UK. We are the market leader in our sector achieving this through delivery of exceptional customer service from start to finish.
An opportunity has opened within the company for a Contract Fitter based from our Portlaoise Manufacturing Plant. We are seeking to recruit an experienced Fitter who will delight customers by installing top of the range storage systems in their homes in accordance with the installation methods and standards set out by our client.
Main duties:
Install quality storage solution "right first time" to the satisfaction of the customer in accordance with the methods and standards as set by the company.
Collect materials from factory workshop, loading van and delivering materials to customer's address.
Proactively communicate in a timely manner with management with regard to the progress with installations, use best endeavours to resolves problems on site to ensure that installation is completed on the day agreed with customer.
Clean wardrobe and room, removing all trace of sawdust, pencil marks, dirt etc.
Take payment from the customer.
Assist other fitters as requested.
Adhere to Health & Safety and quality standards.
Ensure that any company vehicle driven is maintained to a high standard, is roadworthy, and driven in a safe manner at all times.
Sliderobes take pride in delivering exceptional customer service from start to finish to complement our high quality storage systems, therefore as a Fitter you are expected to have a high commitment to delivering top quality finished products, with an acute attention to detail and exceptional customer service capabilities.
If you feel you have what it takes for this exciting opportunity then don't delay
40,000 - 70,000 per year
Commission based job