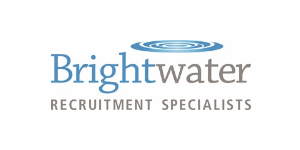 Software Developer - C# .net - BRIGHTWATER SELECTION (CORK) LIMITED
Mayo, Mayo
An excellent opportunity for an experienced Software Engineer in applications has become available with a global organisation on a permanent full-time bases. The .Net Developer will be responsible for building bespoke applications, including anything from back-end services to client-end counterparts. The responsibilities will include designing and developing these applications, and working on different layers of the infrastructure.
What you will do:
Project manages software centered projects
Design, build, test and maintain efficient, reusable and reliable code
Identify bottlenecks and bugs and apply fixes to ensure application robustness
Maintain source control using GIT and TFS, to ensure proper documentation and tracking
Translate User Requirements into functional applications
Integrate new and existing applications to external vendor systems including databases and Industrial devices
What you need to do the job:
A minimum of 6 years relevant experience is essential in programming systems support
Proficient in C# and the .Net Technologies
Strong understanding of object-oriented programming
Proficient with a database technology essential, preferably Microsoft SQL Server 2005-2016
Experience with Web Application frameworks and windows Web Services (JavaScript, HTML5 and the IONIC framework)
Proficient understanding of code versioning tools (such as Git, VSS, TFS)
Nice to have:
Familiarity with Relational Databases and the SQL query language. LINQ, XML and JSON would be an advantage
Experience with industrial manufacturing software for example Batch, SCADA, HMI PLCs or similar an advantage
Please contact Leonie Gleeson on 0214221000 to discuss this position in full confidence.