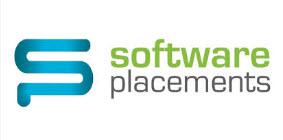 Software Development Manager.. - Software Placements
Dublin, Dublin
Client
My client currently has a requirement for a Software Development Manager to join their growing team based in Dublin.
Role
We are seeking a Software Development Manager with extensive hands on experience building complex, large-scale SaaS products. The successful candidate will be an inspirational leader with a passion for technology and a proven track record in building high performance teams. The role requires a manager who is up to date with the latest technologies and trends as well as best practices in agile & continuous delivery.
The Software Development Manager will be capable of partnership and collaboration with various cross-functional departments heads in Customer Operations, Product Management and within Research and Development as well as leading a large number of cross-functional engineers within a number of delivery teams.
This is a highly technical hands on role that will be a key influencer in and decision maker in architecture, design and delivery decisions.
Responsibilities
Build high performing teams of innovative software professionals by mentoring, coaching and developing internal talent and recruiting industry top talent.
Develop, maintain and improve our delivery processes and systems.
Champion innovation across the organisation.
Drive efficiency in the team to maximise customer value and minimise waste.
Work with internal resources to scope development projects, including deliverables, timelines and budgets etc.
Lead architecture and technical designs reviews.
Lead the team through a transition to Continuous Delivery, driving automation of build, deployment and test.
Provide direction to direct and indirect reports in the performance of their duties, establishing work priorities, and in achieving company initiatives.
Provide recommendations and assist in determining which projects to prioritise and make the trade-off between technical debt and new functionality.
Remove impediments to ease the development path. Drive down the cycle time from idea to customer value.
Implement technical strategy and govern across various development teams.
Manage and provide technical and motivational leadership to multiple teams.
Ensure appropriate engineering resourcing is in place to deliver the business needs.
Experience
5+ years proven experience in a Software Development Management role.
Excellent OOP knowledge and experience. .NET 4+ & Angular 2 a distinct advantage.
Experience with large scale SQL and NoSQL technologies.
Experience delivering and owning micro services in a SaaS environment.
Experience in measuring and improving performance of production systems.
Bachelor's degree in Computer Science, Computer Engineering or related technical discipline.
Experience of leading multiple development teams in parallel.
Experience managing upwards of 20 engineers.
Excellent knowledge and experience of modern software development methodologies (Scrum/Kanban/Lean/XP), including Sizing, Estimation, Velocity, Burn-down charts, Burn-up charts, Cycle Times, Cumulative Flow, Pair Programming, BDD, TDD.
Experience in highly scalable, highly available platforms.
Experience in Continuous Integration, Continuous Delivery & Automation.
Contact
If you feel this role is for you please contact Mick Duffy on +353 1 525 4647 or mduffy@softwareplacements.ie