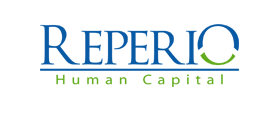 Software Development Manager - Galway - Reperio Human Capital Ltd
Galway, Galway
Software Development Manager - Galway


A leading FinTech company in Galway seek to add either an experienced or aspiring Software Development Manger to their SCRUM C# .Net Development team.

This role is full of challenges and will certainly keep you on your toes. We're looking for someone who has a strong grasp of development processes and C# .Net Development from a technical perspective and on the other side someone who can manage people individually and as a team.

You'll be stepping into a highly professional IT environment and availing of access to the latest technology, a wealth of experienced Senior IT Professional - you'll be expected to combine these to deliver an emerging and define end product portfolio.

Requirements:
Experience managing development teams (either from a management or leading position)
Strong grasp on the C# .Net stack and a background developing applications with it
Experience with agile/SCRUM environments
Experience with line management duties including performance management
Experience with task and resource management
Ability to take responsibility for technical issues and major service incidents
Ability to collaborate with other teams when necessary and liaise for guidance on the platform
Ability to spot skill gaps and promote/recommend technical training where required
Strong communication skills
Benefits:
Salary: 65-75k
Good benefits package
Flexible hours

Key Words: C#, .Net, Development Manager, Engineering Manager, Galway, FinTech

Reperio Human Capital acts as an Employment Agency and an Employment Business.

€65,000.00 - €75,000.00 per year