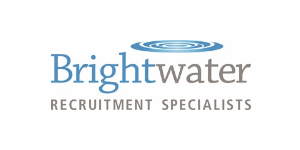 Software Engineer - BRIGHTWATER SELECTION (CORK) LIMITED
Cork, Cork
An experienced full stack .net software developer is required to deliver project requirements into high-quality code within an agile environment reporting to the Product Manager.
What you will do:
Delivering working code in an agile environment with high quality and regular release cadence.
Ownership of quality and reliability of the product.
Contribution to the positive overall direction of the product
Building and managing distributed web systems.
Experience with source control management systems and continuous integration/delivery environments.
Database design and implementation on both relational and non-relational platforms.
What you need to do the job:
Demonstrable full-stack development experience using .Net and modern front-end technologies (C#, .Net Core, Angular, JavaScript)
Demonstrable experience in mobile app development and deployment using one or more of the following mobile app development technologies: NativeScript / React Native / Xamarin
Experience with object-oriented design and implementation techniques such as Test-Driven development, Enterprise implementation patterns and SOLID principles.
Good understanding of object-oriented and service-oriented application development techniques and theories
Experience with debugging, performance profiling and application optimization.
Please contact Leonie Gleeson on 0214221000 to discuss this position in full confidence.