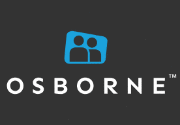 Software Engineer (Java) - Osborne
Dublin, Dublin
Excellent opportunity as an established software Development company is looking for a Software Engineer (Java) on a permanent basis based in Dublin.
Job Requirements:
Degree in IT or related field.
Minimum of 3 years' experience in building complex, scalable, distributed web-based applications in Java or GoLang development.
Experience in programming using open source-tools and libraries.
Experience with Oracle, or MySQL and NoSQLDB.
Experience with Docker or Kubernetes.
Expertise in creation and consumption of Restful web services or gRPC based services
Knowledge of the DevOps philosophy and working with Docker, Kubernetes, and continuous integration services & techniques
Advantageous skills:
Frontend development experience using React or Angular or Node.JS
Background in Travel domain with understanding of booking tools & processes
Job Descriptions:
Design and develop new services, applications, and database components
Work on core microservices on an iterative development model from concept to completion
Work with Project Management, Engineering, QA, and DevOps teams, both onsite and remote to deliver scalable solutions
Assist in preparing accurate estimates for software development work.
Maintain high coding standards, participate in design and code reviews
Write unit and integration tests to ensure quality and test coverage
Debug and troubleshoot issues across all layers of the solution stack
Keep up to date on the newest technological innovations and work on continuously applying those to existing and new software solutions
If interested, please apply with your latest CV through the link provided or email Shaqira.hanim@osborne.ie. You can contact Shaqira in confidence on 041 986 5058.
For more information, please visit www.osborne.ie
INDTE