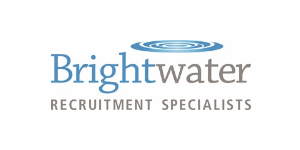 Software Engineering Manager - BRIGHTWATER SELECTION (CORK) LIMITED
Cork, Cork
You will lead a team of Full Stack Software Developers, working closely with members of Product Management, Scrum and QA teams, as well as partner with teams and stakeholders in the organisation. You will manage multiple teams to take responsibility for the support and development of specific product, from cloud based to existing products as part of a large product suite. You and your team will deliver robust and scalable software systems and features that underpin these 3rd party integrations, to create great customer experiences.

Your team's overall goal will be to ensure successful delivery of features in an agile environment while safeguarding the high quality applications.

The software you build will have an impact on millions of people. Your clients will vary from blue chip to sme businesses globally.

About the role:

Lead and manage software development teams

Recruit top talent to build a strong team in a rapidly growing environment

Foster a fun and productive development environment

Coordinate releases that span multiple teams and technologies

Mentor team members for career growth and personal development

Work closely with Product Management and other stakeholders to determine release scope, ensure that features meet requirements, and keep them informed throughout the development cycle

Build productive relationships with stakeholders throughout the organization and keep them informed throughout the development cycle

Ensure projects are planned, estimated, scheduled and delivered on-time with high quality

Build productive, high trust relationships with stakeholders throughout the organization: up, down, and sideways

Hold yourself and others accountable for understanding and consistently practicing our values



About you:


A leader, not just a manager, who can motivate teams and manage a dynamic development environment

Passion for software development and customer satisfaction

Demonstrated ability to form, lead and develop highly effective teams and create a supportive environment

Track record of building strong relationships with diverse teams within an organization

Ability to manage ambiguity and push through business challenges

Deep understanding of how Agile Scrum teams deliver on shared commitments

Deep understanding of and experience implementing engineering best practices

Outstanding verbal and written communication skills
Please contact Leonie Gleeson on 0214221000 to discuss in full detail.