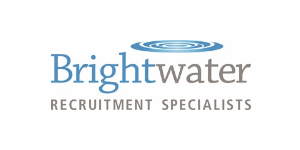 Software Engineering Manager - BRIGHTWATER SELECTION (CORK) LIMITED
Limerick, Limerick
Due to expansion our Limerick based client requires a Software Engineering Manager to join a team of highly professional self-organising software professionals working in a truly agile environment. The culture is built on being open to new ideas and feedback, and we believe in building great software, technical excellence and having fun.
What you will do:
Advocate for the team and promote their successes, help them learn from their failures, and share key learnings throughout the organisation.
Instil accountability, autonomy and empowerment within your teams and manage the appropriate boundaries to achieve the result of having self-directed work teams.
Foster a culture of cooperation, mentoring and continuous improvement in your teams.
Ensure the teams have everything they need to deliver on their commitments.
Set clear goals for your team and monitor progress.
Regularly review team performance, collaborate with them on improvement initiatives/experiments.
Review the performance of individual team members and provide effective coaching for improvement.
Provide coaching and mentoring to team members, arrange training and skills development for team members.
Stay abreast of the tools and technologies that the team are using so you can provide help and advice on technical difficulties that arise.
Work with the other Engineering Managers and Scrum Masters to implement and maintain measurements across teams to monitor and sustain performance and product quality.
Drive the recruitment process for new team members.
What is needed to do the job:
Degree in computer science, or equivalent, minimum of 10 years software development and 3 years in a leadership managerial role within an agile environment
Good skills and knowledge of facilitation, continuous improvement, empowerment, and transparency.
Deep knowledge of agile methodologies – Scrum, Kanban, XP, etc.
Knowledge and experience with agile development concepts and techniques – automated testing, user stories, TDD, continuous integration, continuous delivery, pairing, etc.
Experience in working in a DevOps environment.
Knowledge of .Net and Microsoft technologies would be preferable
Experience with Azure DevOps/TFS