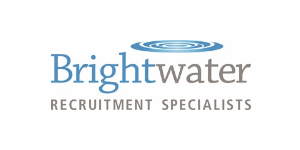 Software Project Manager - Brightwater Recruitment Specialists
Dublin, Dublin
Software Project Manager

Our client are a long established, highly successful Software Product firm based just south of the City Centre. They offer a dynamic and warm work environment and the opportunity to work on global projects with highly recognisable enterprise brands.

Job purpose

Performs a range of activities required to enable the client to successfully implement and utilize company applications. Works independently and leads implementation team on all projects. Uses skills as an experienced professional with a full understanding of industry practices and company policies and procedures. Resolves a wide range of issues in imaginative and practical manner. Responsible for the overall planning, management and completion of product software implementation projects. Uses project management skills to manage project roles, identify resource requirements, meet training needs, define project deliverables, provide customer satisfaction and reporting structures and ensure quality and profitability of projects. Ensures effective communications and relationships between customers and project team members are maintained.

Duties

• Responsible for project delivery, resources, timelines, schedules, financials and client satisfaction.
• Proactively manages scope and scope changes.
• Manages delivery issues and risks and creates mitigation strategies.
• Manages all project administration activities (time recording, invoicing, status reporting, project reviews, resource management) on a timely basis.
• Escalates rapidly all obstacles that cannot be dealt with promptly that could result in delays, budget overrun or quality issues.
• Provides supporting role in sales cycles when appropriate.
• Actively positions software and services with client.
• Works with customers in defining project requirements, to develop project scope of work and project plans.
• Works with customers to identify the roles of project team members, project reporting structures, frequency of interaction and training requirements.
• Defines the responsibilities of parties involved in the project. 
• Prepares work orders and statements of work outlining the work tasks, schedules, and cost. 
• Assigns, schedules, reviews, and monitors project work to ensure progress is within expected guidelines and is completed on time and within budget. 
• Organizes and conducts project team meetings.
• Identifies, tracks, monitors and communicates project-related issues, scope changes, variances and contingencies that may arise during the projects. Facilitates amicable solutions with the appropriate people.
• Prepares and presents oral and/or written technical reports and project presentations.
• Recognized as a trusted advisor both internally and with the customer.
€70,000.00 - €75,000.00 per year
Bonus, Pension, Flexible hours etc.