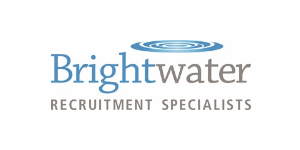 Software Test Engineer - BRIGHTWATER SELECTION (CORK) LIMITED
Cork, Cork
An experienced QA Test Engineer is required to join a large software company based in Cork. The Test Engineers will report to the Software Project Manager. This is a daily rate contract role.
What you will do:
Develop an understanding of client business terminology practice and procedures within a reasonable timeframe.
Develop knowledge of the client's business model to assist in Requirement validation.
Provide input as per best practice (estimating, designing, developing, and executing test procedures and test cases).
Provide guidance about functionality and quality in relation to the testing approach.
Review specification documents so that accurate and comprehensive test plans and test cases can be created.
Work closely with the Development team on a daily basis.
Liaise with Business Analysts/Business Users if requirements are unclear.
Execute Test plans and Regression Test plans within agreed timescales and standards.
Investigate and document defects in a defect-tracking system and verify resolution to ensure prompt closure of all defects.
Ensure that all assigned QA tasks are run to agreed schedule and to an acceptable level of quality.
Clearly articulate and communicate testing status, and red/yellow flags, which might interfere with the achievement of QA milestones.
Contribute to the creation of functional, regression, performance and load/stress test suites and adhere to the test methodologies used within the company.
What you need to do the job:
Must have 4+ cumulative years of Software Test experience.
Strong testing background expected with experience writing test plans and test procedures.
Experience in the use of Defect Tracking tools like Microsoft TFS, HP ALM or Jira.
Experience testing business / enterprise applications.
Experience and working knowledge of SQL Server and T-SQL.
Ability to learn new business areas quickly.
Technical degree or equivalent experience.
What is nice to have:
Be competent in the use of test automation tools to maximise productivity during the regression testing and smoke testing phases of the project.
Experience with Test Automation Tools, Visual Studio Team System (Test Edition), Selenium (WebDriver) or similar tools.
Experience of structured testing methods and techniques.
Working knowledge.Net and/or Java advantageous.