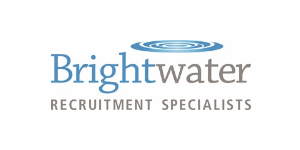 Solutions Architect - Brightwater Recruitment Specialists
Our client is one of the world's leading and most innovative digital industrial powerhouses. They have an immediate requirement for a solutions architect / PM with a background in software development to help deliver technical solutions within the European Electricity market.
Using industry transforming software defined machines which are connected, responsive and predictive. Through their people, leadership, technology and scale our client delivers better outcomes for a global customer base by speaking the language of industry.
If you are looking for fantastic international exposure working within one of the world's longest standing organisations this may be the role for you.
My client is looking for a candidate who can operate seamlessly in an international environment. This is to be achieved by using your strong business and technical expertise to projects and tenders for the Energy markets software Solutions. The successful candidate will participate in important and complex software projects for the transmission and distribution of electricity. Your role within the company will be to strongly interact with a number of cross functional teams and customers to define and address business challenges related to market designs and solutions.
Day to Day Responsibilities
With Software Solutions (SWS) project execution as background within our Services branch Services, the successful candidate will:
Provide support to sales team and customer meetings. Solutions presentations and product demonstrations;
Consulting on solution design meeting customer requirements;
Participation to the answer to tenders and requests for proposal;
Business support to projects during the requirements phases, the functional designs and business solutions;
Support to projects teams during the acceptance phases;
Delivering customer trainings.
Stakeholder Management
Internally: Operations, Product Development, Tendering, Sales
Externally: Customers, Partners
Performances Evaluation
Participation related to projects design phase.
Provide support to sales and tendering's activities.
Assistance with building the description for the organisations Solutions for the Energy Market.
Monitoring customer satisfaction.
Required Skills and Experience
4+ years' experience as a Solutions Architect.
Broad understanding of business and software fundamentals.
Business expertise in the European Energy Electricity Market is mandatory.
Software development in IT/Multitier/SOA/Web contexts
Agile methodology
Knowledge about xml/xsd file formats
Relation databases, SQL knowledges
Test automation principles
Windows and Linux operating systems
International exchange of energy over the borders (capacity allocation, cross-border nominations);
Ancillary services and reserves markets;
Balancing of energy and consumption;
Settlement of markets and transactions, accounting.
Market business design in the context of project and pre-sales activities;
Market Solutions integrations;
Process and methodology oriented
Highly collaborative and able to work across the organization to accomplish common goals
Work efficiently within a geographical distribute team;
Driving change
Travels in Europe to be foreseen
English fluent speaking and writing
For more information about the role please contact

s.mcneill@brightwater.ie

or call +353 1 662 1000
€80,000.00 - €85,000.00 per year
Benefits package provided on a case by case basis