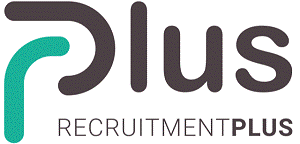 Specification Manager Dublin Based - D005485 - Recruitment Plus Limited
Dublin West, Dublin
Specification Manager Dublin Based - D005485
Recruitment Plus is currently recruiting for a Specification Manager based in Dublin. The role involves promoting company capability and product/system awareness to Architects, Clients, Engineers, Project Managers, Main Contractors, Specialist Contractors having the ability to influence building design and procurement policies.
Responsibilities
Constant updating of CRM customer database and make additions where applicable.
Contribute and participate in regional monthly sales meetings.
Demonstrate technical support competencies to main contractors reducing risk of changes to specification and reduce risk of value engineering
Develop strong relationships with architects with the view to forming trusting partnerships.
Develop strong relationships with both main and sub-contractors as a trust-worthy solutions provider
Driving specification, existing and new products and systems, protect the future of the business.
Encourage contractors to attend training at our Academies generating.
Engage and support NPD process.
Engage with the companies CRM system to manage and record appointments and other calendar activities.
Ensure specifications are held by tracking the project from design phase to installation phase
Ensure specifications area secured through constant communication with relevant area sales manager.
Identify and communicate new business opportunities.
Identify project leads through lead providers converting to projects where applicable through the companies CRM system
Participate and engage with internal project teams.
Participate in net-working events and seminars
Present targeted number of product CPD's to designers and industry stakeholders promoting the brand and to inform customers of latest industry regulation changes and new product/system developments.
Provide high levels of technical support, detailing and project specification packs to architects so as to reinforce project specifications
Record, track, update and manage projects in a timely fashion through the companies CRM system
Secure value added product sales through demonstration of the key features and benefits of the company products and systems.
Support sub-contractors both on-site and during the tendering process
Support area sales managers with all technical issues.
Experience
Experience of working with Architects, Engineers, Project Managers, Main Contractors, Specialist Contractors is essential
Engineering or Architectural qualification
A tactical thinker who is commercially aware of the impact of decisions
Able to demonstrate a high degree of emotional resilience and a strong focus on achieving goals
Demonstrative technical ability in construction sector sales
Good influencing and networking skills and the proven ability to get things done through others by adopting a collaborative approach
Practical experience of working within the construction products sector
Previous technical experience in sales within the construction sector an advantage
Proven ability to work under own initiative.
Proven networking skills with experience of conducting formal presentations
If you have the relevant qualifications and experience and are interested in this please hit the apply now button above and Olivia who is based in our Dundalk office will be in contact if you are suitable.
Unfortunately, Recruitment Plus is not in a position to respond to each individual application due to the high volume of submissions. We will only contact those candidates whose CV matches the criteria for the vacancy. Thank you for your patience.
At RecruitmentPlus, we respect your privacy. Your CV is sent to us in complete confidence and will never be forwarded to a third party without your consent.
Should you choose to apply for this vacancy – RecruitmentPlus will screen your CV for this vacancy and any other suitable positions of a similar nature.