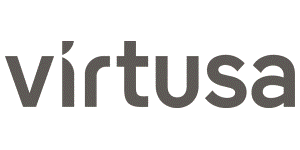 Sr. Java Developer - Virtusa
dublin, Dublin
We require a professional Java Developer with excellent Core Java skills.
If you have the relevant skills and experience, please read the following details and attached job specification for the current vacancy.

Key Responsibilities:

Candidate should be hands on and have a strong analytical and technical ability with a minimum of 5 years of experience in Core Java, Java EE, JasperReports Library, MongoDB, Impala, Database (DB2/Oracle). The candidate will primarily work on enhancing the reporting platform and building new report capabilities.
Strong communication skills are a key. The candidate will be required to manage day-to-day delivery of work, ensure adherence to process and quality, and identify project/program delivery risks and work on risk mitigation. Requires good analytical skills in order to filter, prioritize and validate potentially complex material from multiple sources and applies skills and knowledge of the business to develop creative solutions to meet client and business needs. The candidate will be required to work with complex and variable issues with substantial potential impact, weighing various alternatives and balancing potentially conflicting needs.
Skills:
Substantial experience in Core Java, Java EE, Experience with enterprise reporting systems.
Experience in working on multiple technologies and medium to complex systems, well versed with design standards & framework
Quick learner of new tools and technologies.
Able to work with distributed teams across multiple time zones.
Technologies required – Core Java, Java EE, Multithreading/Concurrency, Web Services, RESTful Development, JSP, Servlets, and JSON,
Backend Tomcat
Please forward your CV to @ pjoshi@virtusa.comR