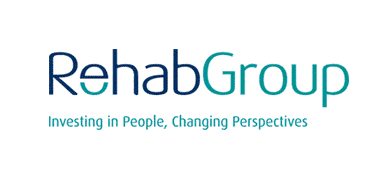 STAFF NURSE - THE REHAB GROUP
Mount Charles
A commitment to living the organisational values of Team work,
Dignity, Justice, Advocacy and Quality

Are you looking for a role in a challenging, yet extremely rewarding environment? Do you have the compassion and the strength of character to help people with disabilities, live independent lives? We are Rehabcare, the health and social care division of the Rehab Group. We deliver quality, client focused, services. We are looking for a Staff Nurse to join our team. You will promote the development of independent living skills, while you assist our service users in their day to day tasks. Their safety and wellbeing will be your utmost priority at all times. You will nurture their ability to make their own choices and support them every step of the way, as they reach their full potential. You will be a champion of dignity, empathy and inclusion for all people with disabilities, within the community.
Staff Nurse 
Seaview Respite Service 
Mount Charles, Co Donegal
Permanent Contract, 30 hours
Job Purpose
The Staff Nurse will operate in a team lead capacity to support the Services Manager in the delivery of a quality client focused respite service.  They will have a role in the management and planning of the service, supporting clients with Intellectual disabilities in a person centred respite service and in 
Implementing and ensuring HIQA regulations and Rehab Group standards while overseeing the delivery of a quality, customer focused service.
The Staff Nurse will be responsible for the management, care and support of service users, to ensure that the optimum standard of care is provided within the service and will provide clinical and professional leadership and development to the care work team.
Minimum Education & Skills required
Full registration with the NMBI 
RGN, RNID qualification      
Clinical knowledge, reasoning skills and evidence based practice to carry out the duties and responsibilities of the role.
Demonstrates effective analytical, problem solving and decision making skills
Work Experience
Experience in providing a high standard of nursing care and the maintenance of nursing records
Experience in the delivery of quality care in a disability setting in line with HIQA standards.  
Minimum of 3 years experience working with individuals with Intellectual Disability.
Experience in design and development of staff rotas to include both day evening and sleep in/waking night shifts

Job Duties & Responsibilities
Implement a recognized model of nursing and lead the holistic approach to nursing care within a defined service to include developing care plans that best meet the needs of individuals and reflects their wishes/choices; in order to ensure the care values of the organisation are being reflected at all times
Coach and monitor the staff team with regard to HIQA regulations and standards and implementation of same, within a defined service, in order that the service is compliant during announced and unannounced inspections
Take management responsibility for and co-ordinate the management of care for service users in the area and supervise and work with care staff and co-ordinate and contribute to the inter-disciplinary team approach to client care.
You will be responsible for assisting with all personal and intimate care needs of clients, such as assisting with personal hygiene needs, incontinence care, assisting with dressing and undressing, grooming, oral hygiene, assisting with eating and drinking, assisting with elimination needs, assisting with mobility and transferring, assisting with activities etc.

Additional requirements
Ensure that correct procedures and policies are complied with in the administration and stor-age of all drugs and in accordance with An Bord Altranais Codes of Practice.
To be a member of a care team in providing a service which is in keeping with the social model of care and is delivered in a way which maintains a homely environment for service users.
Practices nursing care safely and effectively, fulfilling her / his professional responsibility within her / his scope of practice.
Practices in accordance with legislation affecting nursing practice

Staff Benefits
Company Pension Scheme
Paid maternity leave
Paid paternity leave
27 days annual leave
Bike to work scheme
Tax saver travel scheme
Income protection

To view full extensive job description please, click apply to visit our company site and download attachment at the bottom of the page.
These duties and responsibilities are a reflection of the present service requirements and may be subject to review and amendment to meet the changing needs of the services.
Closing Date: Friday, 10th July 2020.

The Rehab Group is an equal opportunity employer