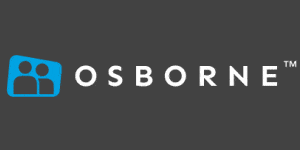 ***Stores Person Wanted for Immediate Start*** - Osborne
Dublin, Dublin
***Stores Person Wanted for Immediate Start***
Today in Osborne we have a super role available for candidates in a Stores/Warehouse role working in a Wholesale Services company. This role is a Temporary Contract for a 6-month period and are looking to start the right candidate as soon as possible.
We are looking for someone who has experience dealing with large levels of stock and has experience communicating with customers directly face to face.
Salary & Benefits
€27.000 DOE
Canteen
Parking
Responsibilities:
· Dealing with customers on a regular bases
· Inputting data into the companies systems
· Stock control and stock rotation
· Unpacking and packing of materials
· Forklift driving and stocking up of units
· Keeping the warehouse and shop clean
· Updating the systems when stock is sold
· Goods inwards and outwards
Key Requirements:
· Previous experience working in a Warehouse environment
· Experience on a trade counter would be a bonus
· Ability to use computer systems
· Excellent customer service skills
· Well organised and well presented
· Ability to work in a fast-paced environment
· Forklift licences and manual handling (All certs must be up to date)


To apply please submit your CV through the link provided for the attention of Osborne
Osborne is the proud winner of 'Agency of the Year (<30 staff)' and 'Best in Practice – Office & Secretarial' at the 2015 National Recruitment Awards.
GOD23134