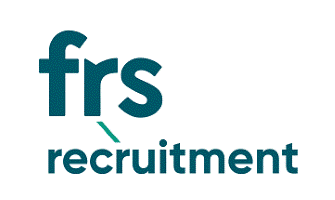 Stores Supervisor- Dublin - FRS Recruitment
Dublin South, Dublin

My Client, a leading Industrial Spare Parts Wholesaler based in Dublin 22, is in need to a Stores Supervisor to head up their busy Stores Department on site.

This is an excellent company to work for and have very low turnover of staff. Positions do not come up very often with this company and they are offering a very competitive salary for the right person.

Role Profile:

Stores Supervisor

To manage the day to day functions required within the Stores Department as well manage a team of Stores Operatives in order to provide the necessary services to customers and suppliers while ensuring that best practice in the storeroom is maintained at all times.

The desired Stores Supervisor will be responsible for the following:

Issue, receive and manage all Goods Inward and utilising the Client ERP stock management systems to ensure 100% accuracy of all parts.
Utilise the client ERP system for storeroom practices such as Cycle Counting, Stock Checks and Material Planning.
Responsible for any requisitions in the Stores Department- running weekly checks and raising new requisition requests to purchasing as needed.
Liaising with other business units to ensure all stores related functions are running as they should.
Maintain weekly materials counts, advising the purchasing department of potential stock outs or shortages and identifying slow moving materials
Responsibility for the Goods in/out process
Process and Pay any returns to suppliers as needed
Ensure Stock control records are maintained
Ensure that all SOP's are being adhered to by the Stores Operatives, responsible for any training or upskilling of the team as needed.
Ensure compliance with all company Health and Safety requirements within the Stores Department

The Key attributes required for the role:

Experience with ERP systems such as SAP
Strong IT skills
Previous experience in a Stores/Supply Chain Lead role
Strong communications skills
Good Leadership skills
Hardworking and reliable

If you feel that you fulfil the qualifications above please apply today with your CV. If you have any further queries please contact Rachael Pando of FRS Recruitment.