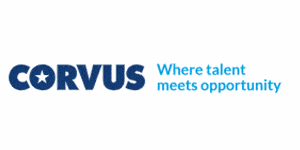 Substation Design Engineer - CORVUS RECRUITMENT LTD
Limerick, Limerick V94X3D6
Single Line Diagrams...



You didnt immediately switch off like most did when you read that opening line.



Good, now we can get down to brass tacks.



It got your attention because youre a Substation Design Engineer. You design Substations from 132 to 400kV and know that SLDs are basic frameworks which are the critical link between schematic diagrams and the relay settings documents in troubleshooting protection and control circuits.



We need your kind of technical nous to come in and complement an established design team to work on projects with the biggest names in Irelands electrical TD sector.



Youll help us by bringing your considerable skills and expertise to the table as we set about a very busy and successful period in the companys development.



Well help you by providing you with the support you need, the facilities and equipment, the autonomy to get on with the job, the trust and respect to do your job. And yeah youll be paid very well also. Oh, and youll get some terrific exposure to some of the most significants substation projects out there at the minute.



If that sounds like something to keep an eye on Id love to chat more with you.



Get in touch or send me across your CV and I will come straight back to you.