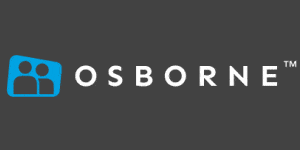 Supply Chain and Logistics Coordinator - Osborne
Meath, Meath
We have an excellent opportunity for a Supply Chain and Logistics Coordinator to work with a growing construction business based in Dublin 15. The ideal person should experience in a variety of industries with construction being one. Must also have excellent attention to detail and be eager to work in a busy and dynamic environment and want to get involved with the purchasing side of the role also.
Benefits:
Key Responsibilities:
Sourcing, including the on-boarding of new subcontractors or material suppliers, in accordance with company procedures.
Ensuring the internal supply chain is operating well
General administration as required
Ensuring compliance to internal policies and procedures across the contract.
Develop strong relationships across the project, working collaboratively, influencing stakeholders including leaders and key decision-makers to drive behaviours and ensure appropriate involvement of Procurement in all sourcing activities.
Regular data analysis, reporting and presenting internally on immediate and future priorities, risks, issues and potential solutions.
Skills, Knowledge and Experience:
3+ years' supply chain and/or buying experience
Record of accomplishment of building new sourcing relationships in areas where procurement has been weak or non-existent.
Highly results orientated (proven track record of exceeding targets).
Problem solving skills, ability to use own initiative to identify areas of improvement & propose solutions.
Support and drive change throughout the procurement function.
Detail orientated, with the ability to manage multiple tasks at once.
Independent worker with high degree of professionalism.
Full clean driving licence
Demonstrates strong written and verbal skills.
Proficiency in the use of Microsoft Office suite.

For more information please apply through the link provided for the attention of Ellen Byrne or call Osborne on 01 598 4334
If you are interested in finding out more about the above role and would like to be considered other suitable roles that we may have available for your skill set - please attach your CV via the link provided