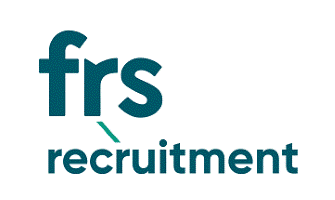 Supply Chain Manager- Waterford - FRS Recruitment
Waterford, Waterford

My Client, a well-established Pharmaceutical company based Waterford is seeking a Supply Chain Manager to lead and manage the Supply Chain team and performance within the Operations Department.

The ideal candidate for this role will have a minimum of 5 years experience in a Supply Chain management or Logistics. The Ideal candidate will also have a background with previous Pharmaceutical experience as well. This is a fantastic opportunity to join a growing and successful company at the front of medical and pharmacological advancements.



Supply Chain Manager Responsibilities:



The Supply chain manager will report in directly to the Head of Commercial Operations and is responsible for the Management of all Supply Chain Processes on site

Warehousing
Procurement
Order Management
Shipments
Planning/Purchasing

Managing a team to ensure the Supply Chain SOP's are maintained in accordance with company standards and industry regulations
Ensure all members of the Supply Chain Team have all necessary training to conform to company cGMP, SOPs and Regulatory requirements
Driving continuous improvement in the following areas

Demand and Supplier forecasting
Material and operating costs
Supplier relationships
Procedural improvements

Ensuring all Supply Chain projects on site are delivered on time and with in budget
Provide cross management support on all related management project deliverables in which Supply Chain services are required.
Follow all regulations in regards to GMP and health and safety and to continuously promote a positive safety culture by leadership
Effectively manage the team including performance management, coaching and training as needed
Maintain department performance metrics
Prepare and oversee Supply Chain Department budget including timelines, resource demands and allocations.
Supply Chain Manager Requirements
Third level qualification in a related discipline is an advantage
At least 5 years of managerial experience, Pharmaceutical experienced desired
Excellent Communication skills, both verbal & written.
Analytical decision making and problem-solving skills
Performance/ people management skills
Excellent Knowledge of ERP systems
Knowledge of Microsoft products including, Excel, Word & PowerPoint.
Ability to multitask & work under pressure, coping with more than one conflicting task at once.


If you feel that you fulfil the above requirements, please apply today with your CV. If you have any further queries in regard to the role please contact Rachael Pando of FRS Recruitment.