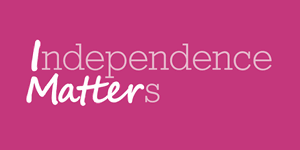 Support Worker - Smart Recruit Online
Norwich, ANGL NR13DX

If you are as passionate as we are about making a positive and lasting difference to people's lives, we would love to hear from you.

Here at Independence Matters our Norwich Supported Living Service provides support 24 hours a day 7 days a week. We currently have full time and part time permanent contracts available, with contracts ranging from 20 hours per week to 35 hours per week. We are also able to offer contracts allowing you to work on an as and when basis to suit your circumstances.

Support Workers are key to the quality of life experiences of our customers, we are part of a team providing high quality services to all.

If you are an individual who shares our values in putting the customer at the centre of everything you do and would be dedicated to delivering high quality care, support and outcomes we would love to hear from you.

We recruit on values and train on skills, we use a values based safer recruitment process.

We respect diversity and welcome your application.

Care Worker | Personal Assistant | Support Worker | Personal Support | Carer | Support | Social Care

Benefits
Comprehensive training and personal development.
Employee well-being benefits.
20 days annual leave plus 8 recognised public holidays.
Essential Skills
You must be able to offer a professional, consistent and outstanding level of customer service.

About Company

Our Norwich Supported Living Service provides Care Quality Commission registered support for people living in tenanted schemes and our staff team offer support to enable people to live independently in their own homes.


9 - 9 per hour
see job spec