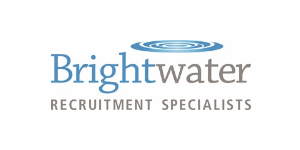 Swedish - Insurance Business Development - Brightwater Recruitment Specialists
Dublin, Dublin Dublin
About the job:
The Product and Sales Development team collaborate closely with our main partners and markets.
Focus is primarily on serving the Private Banking segment and working closely with our partners, both inter-Group and external, to meet our client's needs.
In the role as Business Developer, you will work in a small but diverse and dynamic team on various assignments and projects, which are shifting continuously. You will work closely with our Sales department and develop and maintain new and existing insurance product offerings, depending on the needs and always with a strong customer focus.
<h3>Who are you? </h3>
• You are a motivated and independent person.
• You will ideally have at least 2 -3 years' experience in the Swedish Insurance Industry and preferably a background from the banking industry, understanding the needs of the private clients segment.
• You should have previous experience in leading and participating in projects.
• You believe in collaboration and co-creation and know that the best results are achieved through teamwork.
• You will need to be a team player with a high degree of self-motivation, integrity and interpersonal skills.
• You are fluent in verbal and written Swedish and English.
• You have a way of explaining complex matters in a simple way and customer service is an important driving force for you.
• You will have strong analytical skills and the ability to research and deep dive into topics to gain a better understanding.
• To succeed in this role you will have to be willing to meet challenging targets and deadlines to meet our clients and partners individual requests often with tight deadlines.
• The job also involves some travelling between Ireland and Sweden.