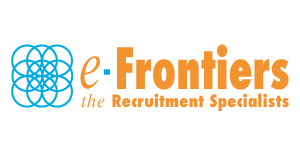 System Design/Solution Architect - E-Frontiers Ltd
Dublin, Dublin
We have an opportunity for a System Design/Solution Architect to join a long term project in the Transport Industry.

This is a daily rate contract for a period of 18 months, based in Dublin city center. Some travel to Cork and Paris will be involved.
You will be one of the key people in the organization and will be leading the team in charge of the functional design of the state of the art system that the client plans to deliver.
Your responsibilities will be:

Management of the Design Authority team
Design of the use cases describing the system
Definition of documentation baselines in relation with the system roadmap/lifecycle
System design validation including documentation review
Elaboration and management of the Requirement Traceability Matrix (RTM)
Contribution to the definition of logical data structure and data flows throughout the System
Validation of the functional coverage of the System delivered
Selection and implementation of the tools required for D.A.
Contribution to the definition of the Product Breakdown Structure (PBS)
Business Processes mapping and modelling with coordination of subcontractors' production
KPI analysis, decomposition and allocation to the subcontractors
Business change management with the animation of the Change Control Board
Organization and animation of functional workshops
Contribution to the data migration strategy
Elaboration of the end-to-end test plan and scenarios
Securing the related deliverables for each contractual milestone of the project
Participation to internal and client project meetings
Click apply below to get in touch.
€500.00 - €600.00 /per day