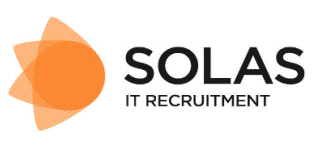 Systems Analyst - Solas IT
Louth, Louth
Systems Analyst
My Client possesses and applies a broad knowledge of principles, practices, and procedures of Software Quality Testing. They are currently seeking a Systems Analyst to join their growing Louth Team. The successful candidate will be responsible for the identification and resolution of system problems.
Apply for the Systems Analyst role above or contact John Egan for more information.
Responsibilities of the Systems Analyst role:
Analyse current applications/systems and processes to facilitate automation and process improvement.
4 Day shifts - 7-day rotation schedule includes weekends (approx. 1 weekend in 5, no late shifts).
Troubleshoot problems to determine severity, priority and ultimately resolve.
Timely, accurate, and professional communication to the business during system outages.
Identify and document fixes.
Work with other teams to assist in creating permanent resolutions and fixes.
Continuously strive to improve customer support, identifying opportunities and recommending solutions for improving service efficiency and effectiveness.
Monitor production systems using HP OMi and other tools and respond accordingly.
Create and maintain knowledge base and problem resolution documentation as required.
Provide excellent support to the organisation.
Required Skills and Experience for the Systems Analyst role:
Sound decision making with the ability to work under minimum supervision
Detail oriented and attention to detail
Troubleshooting 3 Tier architecture (web servers, app servers, databases)
Microsoft Server (Windows Server 2012, 2016)
Database Systems (Microsoft SQL 2014, 2016, 2017)
SQL or similar language
Automation/Scripting – PowerShell or similar language
HP OBM or other Enterprise Monitoring Software Experience
Adhering to high financial penalty SLAs
Excellent problem solving and troubleshooting with a high aptitude for complex systems
Bachelor's Degree in related field or relevant industry experience
Understand current processes and offer improvements
Support our global infrastructure and multiple in-house applications
Previous experience working on a ticket queue and using enterprise monitoring software
Ability to prioritize and handle multiple issues
Excellent communication both oral and written
Desirable Skills and Experience for the Systems Analyst role:
Microsoft Development Suite (.NET, Java, ASP)
WebLogic
VMWare
Network Technologies (routing, switching, F5 load balancing, Cisco)
Security (Firewall, VPN)
Production environment experience
#SystemsAnalyst #MicrosoftServer #SQL #.Net #Java #AS

If you are happy to be represented by Solas and be put forward for this role (or would like more information) please email me with your CV via the link, indicating if wish to be represented by Solas. Alternatively please call me (T: 00 353 1 2449516)