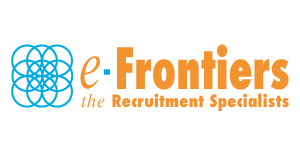 Systems Engineer – Enterprise Access Management - E-Frontiers Ltd
Dublin, Dublin
Systems Engineer – Enterprise Access Management
Location: Dublin
TheEnterprise Cybersecurity division provides a broad range of security & application services to business units across the globe. Within this division, the Enterprise Access Management team provide Single Sign-On, API Gateway and Multi-factor authentication capabilities for hundreds of applications servicing the needs to theworkforce.
The Expertise We're Looking For
Degree in Computer Science, Information Technology, or equivalent

Experience in the Application Security / Single-Sign-On space

Strong analytical and problem-solving skills

Familiar with web services authentication standards such as OAuth and SAML

Experience managing and supporting applications running in a virtual infrastructure such as VMWare

Background in web application development and integration of single-sign-on or security solutions would be a plus
The Purpose of Your Role
You will be working as part of a global team supporting mission critical single-sign-on solutions that service more than 400 enterprise applications and 50,000 employees across the globe. The successful candidate will be part of a team designing, engineering and maintaining single-sign-on solutions from the major vendors in this space.
The Skills You Bring
Solid engineering discipline in transforming business requirements into secure and reliable solutions

Ability to effectively work independently and as part of a global team

Understanding of application metrics gathering and analysis to assist

 

guide future road map direction

 

and plan infrastructure

Interest in process improvement & automation

Strong communications skills, both written and verbal to effectively perform in a customer facing role

Ability to adapt to the challenge of new or unfamiliar tasks and responsibilities,

Interest in the opportunity for learning and growth as part of a broader multi-disciplinary Cyber Security team
The Value You Deliver
Deliver high quality, timely cost effective and maintainable engineering solutions to meet functional and non-functional business requirements

Provide second level technical support for all single-sign-on applications and systems

Develop and maintain operational support documentation

Test, plan, and implement Service Packs and Hotfixes

Contribute towards the design and implementation of monitoring tools

Document and validate Disaster Recovery Process

Excellent communication skills – ability to articulate technical designs, strategies and problems to management and our customers