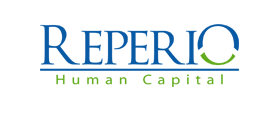 Systems Engineer - Azure - Reperio Human Capital Ltd
Dublin North, Dublin
Systems Engineer - Azure

We are working closely with an innovative company whose product is used on thousands of sites all around the world. They are looking to add a talented DevOps Engineer to their team to lead a number of key projects over the next few months.

The company have been long established in the Irish tech scene and have an impressive state of the art office based in North Dublin.

You will work closely with a highly experienced technical team who collaborate extensively on a daily basis and be the lead of the organisation's transformation projects over the course of this year.

This role will require someone who is highly skilled in Microsoft Azure Cloud services design, deployment, management and security audit. They will also need extensive Windows Server administration, networking skills and hands on experience with configuration management and infrastructure automation tools.

Desired Skills/Experience:
Bachelor's degree in Computer Science or another relevant discipline
4+ years' experience working in a DevOps/Systems Engineering role
Strong Azure skills
Windows Server administration
Networking - routing/switching/TCP/IP etc.
Strong scripting skills
Hands on experience with Chef/Puppet/Ansible
Excellent troubleshooting skills

If this sounds like the right role for you, send across your CV immediately via the link below or contact Adam on 01 571 3000 for more information.

Reperio Human Capital Limited acts as an Employment Agency and an Employment Business.

€65,000.00 - €75,000.00 per year